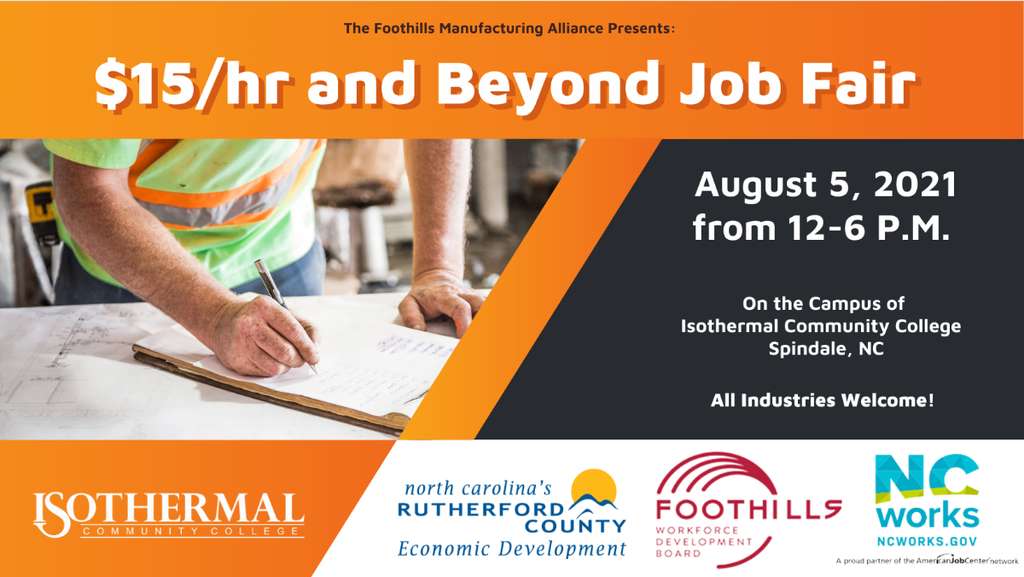 The Foothills Manufacturing Alliance will be hosting an in-person "$15/hr and Beyond" Job Fair on the campus of Isothermal Community College in Spindale, NC on August 5, 2021 from 12-6. Please complete the registration form by clicking the link below. Early registration is important for our marketing efforts, so don't wait to sign up!
A participation fee of $25 per business is required and can be paid at the time of the event. Please make checks payable to IPDC or Isothermal Planning and Development Commission.
Businesses are encouraged to attend if at least 50% of their open positions pay $15/hr.
A table and two chairs will be provided. A meal will be catered for all participating businesses as well. If you have any questions, please respond to this email.